Dr. Hulda Regehr Clark was born on October 18th, 1928 in Rosthern , Saskatchewan Canada.
She began her studies in biology at the University of Saskatchewan, Canada, where she was awarded the Bachelor of Arts in 1950, Magna Cum Laude. Dr. Clark was awarded a Master of Arts degree, with High Honors from the University of Saskatchewan. After two years of study at McGill University, Dr. Clark was awarded her Doctorate degree in physiology by the University of Minnesota in 1958. Dr. Clark studies throughout focused on biophysics and cell physiology.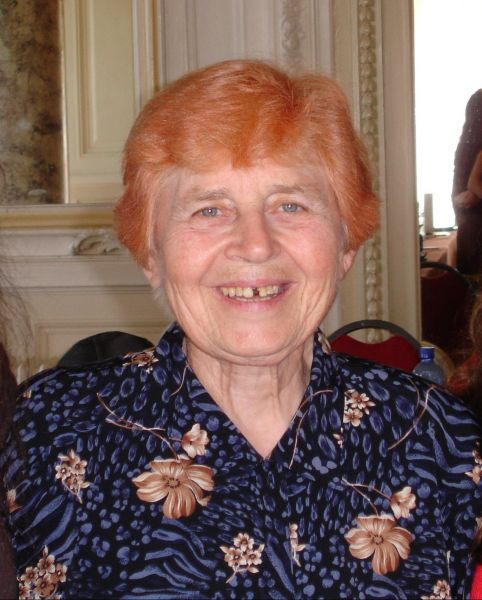 Dr. Clark established a nutritional consulting practice in the late 1960's as a complement to her university research at the University of Indiana. In 1974 when Federal research funds were eliminated, she began private nutritional consulting on a full time basis. She obtained a naturopathy degree at the Clayton College of Natural Health.
Dr. Clark focused on consulting and independent research in all aspects of human disease, especially cancer.
This research took her down many avenues; from the study of parasites, bacteria, viruses and fungus to heavy metals, solvents and lately radioactivity. She wanted to find out how the human body cells react to these invaders.
She came up with many solutions to rid our bodies of these invaders. Dr. Clark researched the use of herbs, essential oils, orthomolecular therapy and frequency therapy. She focused on the importance of dental health, as well as everyday awareness of environmental factors.
Through her discoveries and inventions such as the zapper and syncrometer Dr. Clark developed effective cancer protocols, which in many instances are able to stop metastasis within 24 hours. Read about her discoveries.
As Dr. Clark became certain of a discovery, she would seek confirmation of her more critical findings with conventional independent laboratory analysis.
This was often difficult because the Syncrometer detects to specificity well beyond the capabilities of most laboratory analysis.
Dr. Clark has written 8 books of which 6 concerned cancer. In them Dr. Clark details her methods, her results, and her conclusions for all to read. In her later books she describes in detail her newest frequency technologies such as plate-zapping and homeography. In addition each cancer book contains a specific holistic cancer fighting program.
Dr. Clark's self-health approach, has touched countless individuals around the globe who have been able to help themselves with the knowledge that she has provided. Dr. Clark endured severe attacks by professional adversaries as well as Government Officials. She nevertheless carried on sharing her knowledge for the benefit of health and mankind.
We are thankful for Dr. Clark's unselfish dedication and lasting contributions to all.
Dr. Clark passed away on September 3rd 2009 in Chula Vista California.
Continue reading about Dr. Clark's unique approach that she called "self-health"