The intensive bowel program has been studied to get rid of stubborn enteric bacteria that the dosages of the bowel program in the beginner's section was not sufficient to get rid of.
Bacteria are always at the root of bowel problems, such as pain, bloating and gassiness. They can not be killed by zapping, because the high frequency current does not penetrate the bowel contents.
Although most bowel bacteria are beneficial, the ones that are not, like Salmonella, Shigella, and Clostridiums are extremely detrimental because they have the ability to invade the rest of your body and colonize a trauma site or tumorous organ.
Bacteria come also from the liver which are brought down form the bile into the intestine and stomach.
Another reason bowel bacteria are so hard to eradicate is that we are constantly reinfecting ourselves by keeping a reservoir on our hands and under our fingernails.
To improve intestinal bacterial disorders follow these 4 rules:
Improve sanitation. Use 50% grain alcohol in a spray bottle at the bathroom sink. Sterilize your hands after bathroom use and before meals.
Stop eating polluted food
Kill intestinal bacteria
Clean your liver
The Kidney Cleanse is often effective with bowel problems.
INGREDIENTS OF THE BOWEL PROGRAM have the following purposes:
TURMERIC (Curcuma longa) and FENNEL (Foeniculum vulgare):
Removes shigellas and E. coli.
BETAINE HYDROCHLORID
Removes clostridium from the intestinal area.
DIGESTIVE ENZYMES:
Removes undigested food and dying parasites
BLACKWALNUT TINCTURE
kills parasites
MAGNESIUM OXIDE
Involved in over 300 different metabolic processes and is essential to promote the functionality of several enzyme systems.
CASCARA SAGRADA (Rhamnus Purshianus)
gentle laxative that restores tone to the bowel muscles and thus makes repeated doses unnecessary. Also used for haemorrhoids, liver problems and jaundice.
LUGOL'S IODINE
Removes salmonella and increase the thyroid function.
(taken from: "The Cure for all Cancers", Copyright)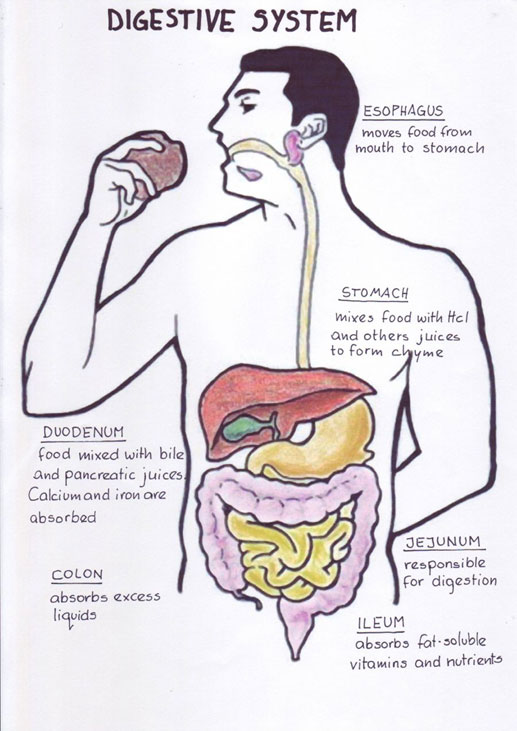 You must work hard to be sure you expel bowel contents at least once a day...if necessary, with an enema.
With this powerful approach, even a bad bacterial problem should clear up in two days. If it doesn't, you are feeding them heavy metals. Test all your dishes and cookware for seeping heavy metals with a conductivity indicator. Eat only fresh food and sanitize your food.
Dr. Clark's Intensive Bowel Handy Chart
[As in "The Prevention of All Cancers", 2004 edition]
Improve sanitation by using 70% grain alcohol in spray bottle at bathroom sink. Or Lugol's iodine, one drop per cup water. Sterilize your hands after bathroom use and before meals by spraying or dipping them. This to avoid re-infection
For 2 or 3 weeks
| | | | | | |
| --- | --- | --- | --- | --- | --- |
|   | Morning | Breakfast | Lunch | Supper | at bedtime |
| |   | 6 drops | 6 drops | 6 drops | 6 drops |
| Turmeric |   | 2 capsules | 2 capsules | 2 capsules |   |
| Fennel |   | 2 capsules | 2 capsules | 2 capsules |   |
| Digestive enzymes |   |   |   | 4 capsules |   |
| Black walnut tincture |   |   |   |   | 1 tsp or 2 caps |
| Betaine hydrochloride |   | 3 capsules | 3 capsules | 3 capsules |   |
| Super Enema |   |   | once daily |   |   |
| In case of constipation: |   |   |   |   |   |
| Cascara Sagrada | 1 cap or up to maximum on label |   |   |   |   |
| Magnesium Oxide |   |   | 1 capsule | 1 capsule |   |
| Glass of hot water | 1 cup |   |   |   |   |
* Omit if allergic
(From: "The Prevention of All Cancers", p.557f.; Copyright notice)